Overview
Technical Report
Photo Gallery
The high grade Agua Amarga Silver Property comprises 1,465 hectares, in five mining concessions, located approximately 30 km south of the City of Vallenar in the Atacama Region of northern Chile. Cascada is earning a 100% interest in Agua Amarga.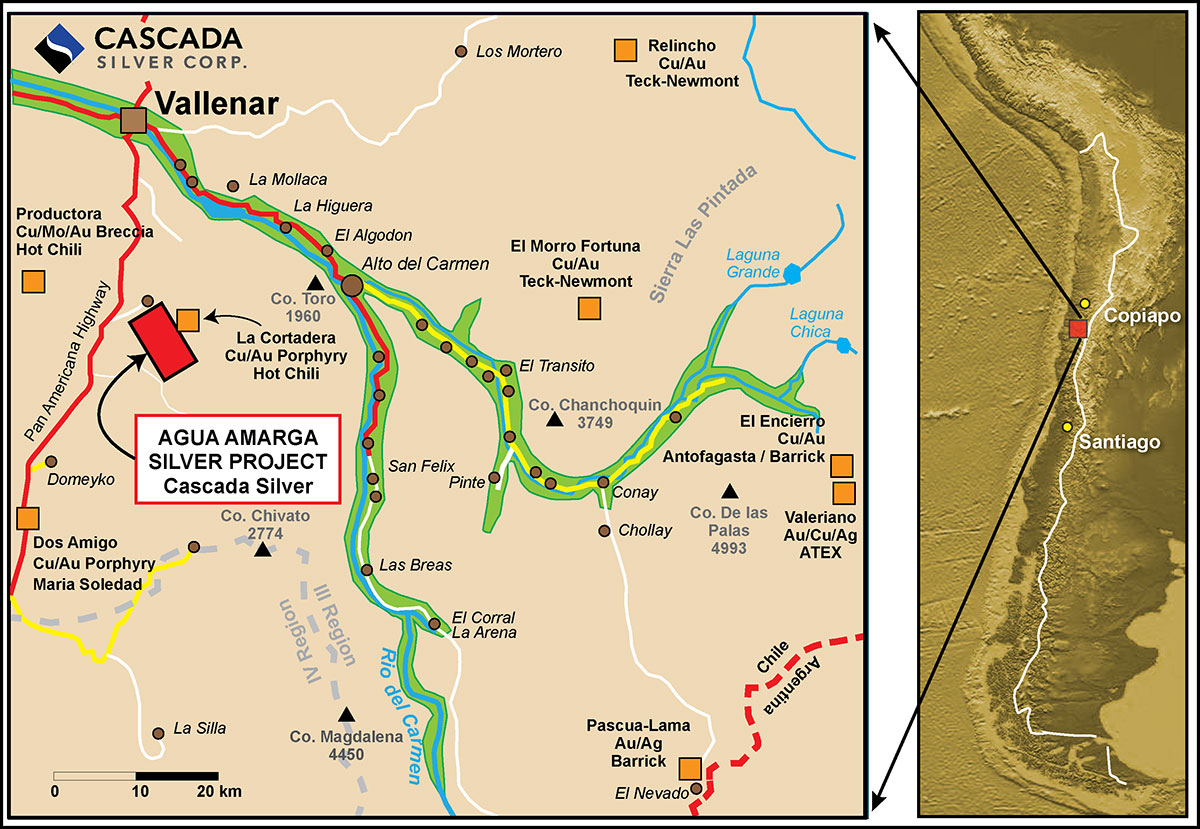 Exploration Plans
In December 2020, Cascada completed a detailed drone-borne magnetometer survey over the Agua Amarga property which is helping to define the structural controls for the silver-bearing veins and has defined a number of additional target areas for further examination.
The completion of a geological mapping and sampling program and identification of drilling targets is expected in March 2021. Cascada plans to start the commencement of 4 to 6 week reverse circulation drilling program in April 2021.
Mining and Exploration History
High grade silver veins were discovered at Agua Amarga in 1811 by the "Guasco Party". An article published on May 14, 1812 noted that 86 veins had been discovered at Agua Amarga with grades varying from 3,078 g/t to 41,035 g/t silver. It is likely that the impressive silver grades were partially the result of hand sorting of the silver ore, a common practice at the time. Historical silver production from Agua Amarga was estimated to total 16.5 million ounces during the period 1811 to 1881 with a signficant amount of the silver production thought to have been recovered during the first 20 years.
Historically the oxidized upper part of the outcropping veins were the focus of mining activities, and since then no efforts have been made to test the medium and lower portions or hypogene zones, except for the 4 shallow core holes drilled by Minera San José in 1983 which reached depths of up to 120 m below surface. Furthermore, no exploration activities have focused on the alluvium covered portions of the property adjacent to the outcropping vein structures. Surface sampling of vein material and waste dumps carried out by Minera San José (1982) averaged 49.3 g/t Ag (maximum value 1,237 g/t Ag from dump material), 0.06% Cu, 0.67% Pb and 0.55% Zn from a total of 161 samples.
On the southern portion of the property, initially outcropping stratabound lead zinc silver mineralization was mined at the Fortuna-2, San Bartolo and Cañas Norte mines during two periods of high lead prices: 1920-1923 and 1950-1953. No reliable statistics about production are available, however, it is reported, likely referring to the 1920's production, that 1,693,275 tons grading 25.05% lead, 4.7% zinc and 92.7 g/t silver from hand sorted ore were sold from the Fortuna-2 and Cañas Norte mines. There are no reported drilling activities.
Geology and Mineralization
In the northern portion of Agua Amarga, silver mineralization occurs in veins, up to 2 m wide, hosted in sub-vertical fault structures cutting limestone and, locally, andesite or diorite. The veins have been traced by old workings up to 400-450 m along strike and to depths rarely exceeding 50 m; however, the maximum depths of the veins have not been established due to the lack of historical data and access to the workings. Mineralization consists of crystalline galena, pyrite, scarce chalcopyrite, pyrrhotite and sphalerite. Silver mineralization from the exploited silver veins comprises proustite (a silver sulfosalt) and native silver along with various other rare silver minerals including acanthite, stephanite and dyscrasite.
To the south, a narrow 35 cm thick lead zinc silver mineralized stratabound unit (mantos) is hosted within a tuffaceous layer extending discontinuously for at least 2 km. A lateral extension of at least 500 m has been outlined by the underground (artisanal room and pillar) mining at the Fortuna-2 and Caña Norte mines. The mineralized mantos is composed of abundant disseminated fine-grained galena, subordinate sphalerite, lead and zinc carbonates, minor chalcopyrite, pyrite and hematite together with barite, quartz and potassic feldspar.
Historical Silver Workings at Agua Amarga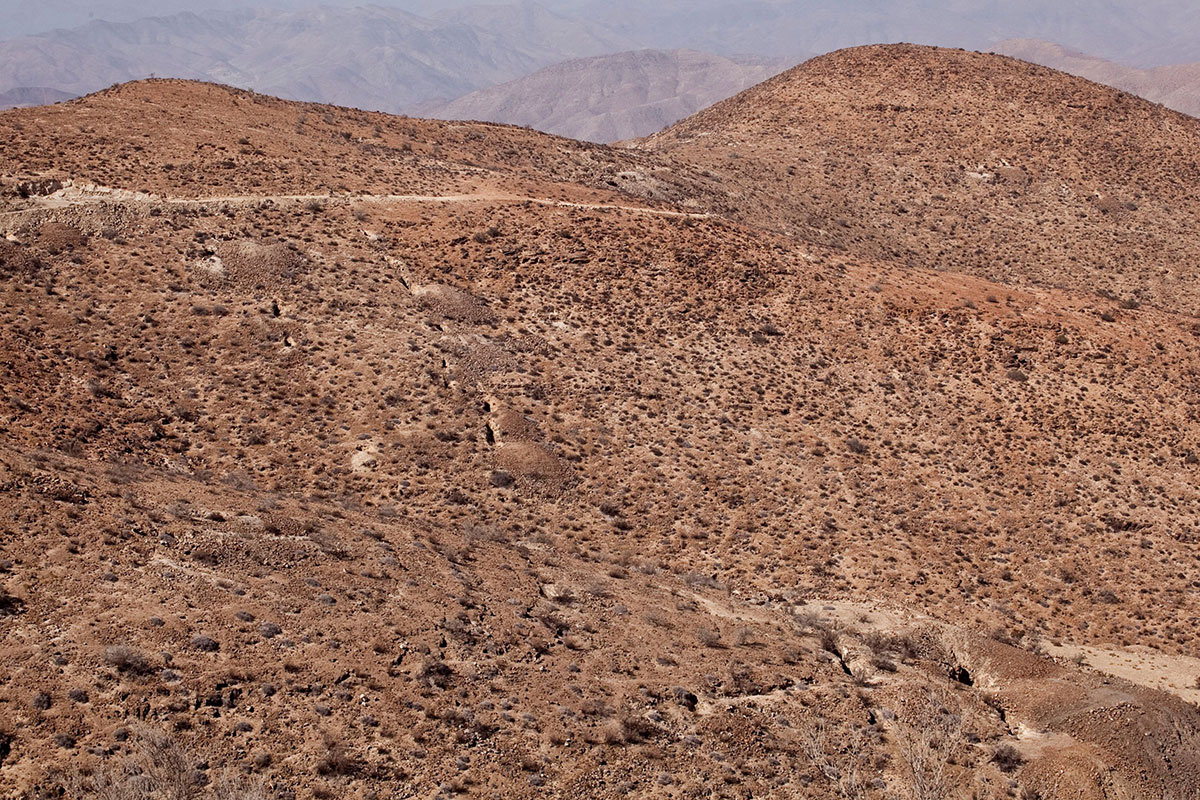 The Lead Zinc Processing Plant – Mina Fortuna -2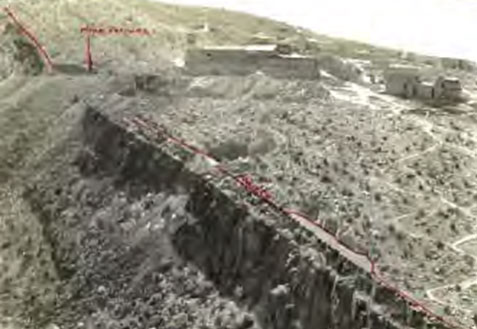 The Remains of the Silver Processing Plant at Agua Amarga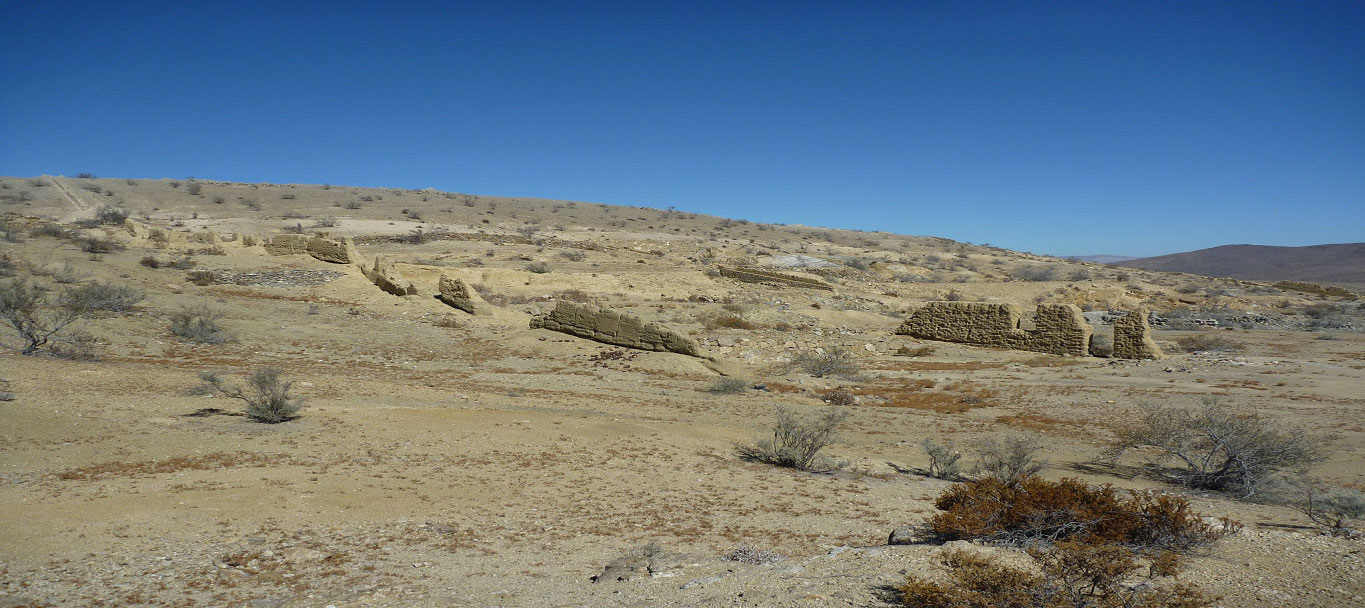 Geophysics
In December 2020, Cascada completed a 98 line km drone-borne magnetometer survey over the Agua Amarga Project defining a number of magnetic anomalies for follow-up examination as outlined on the magnetics map.